Plants in Nature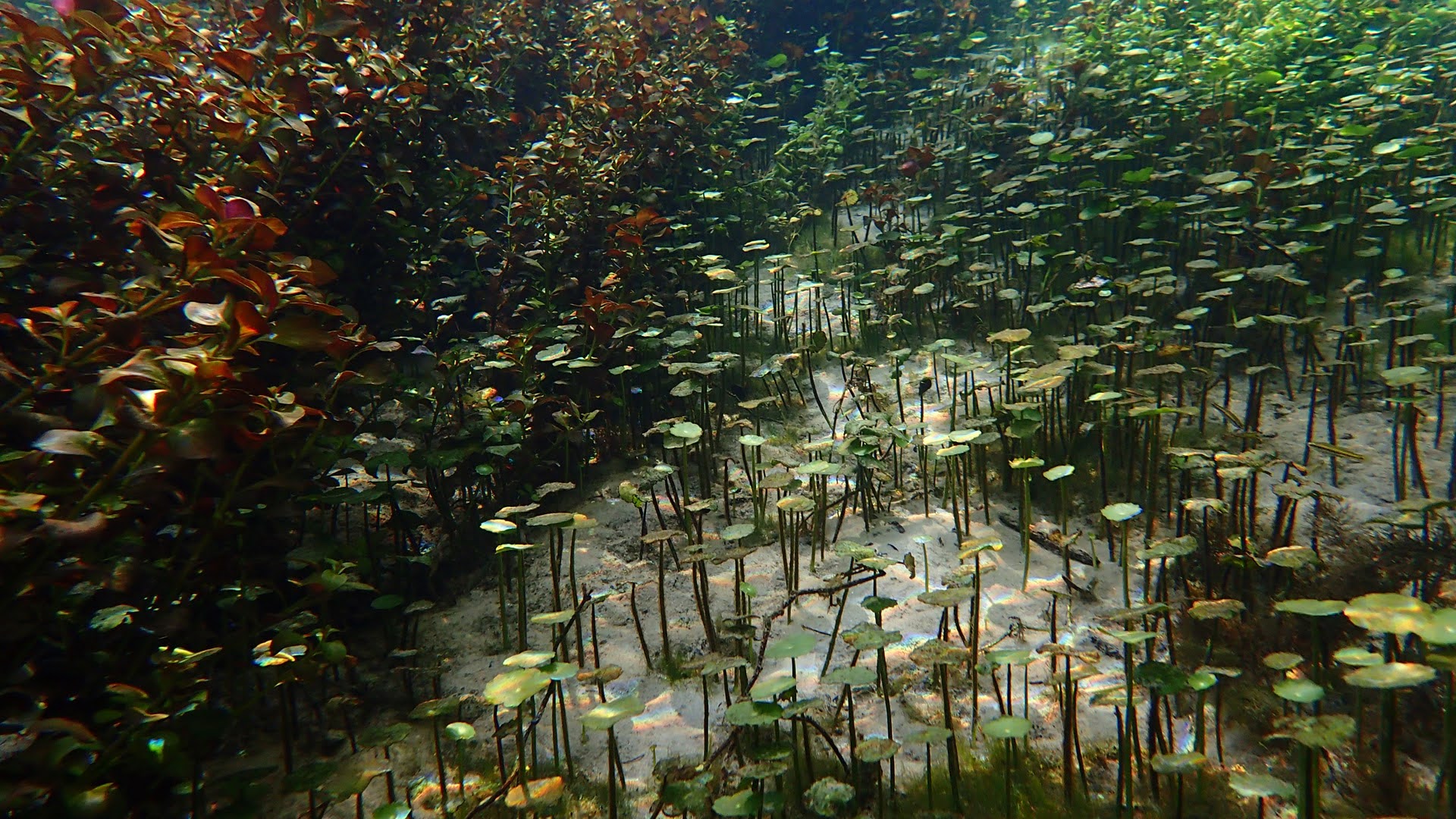 Wherever you go in nature to observe aquatic plants in freshwater ecosystems, one thing becomes evident after a while; plants are typically found growing in fine sand, soil (mud), or silt. In fast-flowing rivers where the bottom is primarily rock and boulders, some areas will have just the right amount of current for sand to settle. It is typically these sandy patches where aquatic plants will often take root. In nature, most aquatic plants grow in mud, silt, and sand in ponds and lakes.
Nature is the hobbyist's best teacher. Take time to observe aquatic plants in their natural environment. Observe the type of substrate they grow in, current, temperature, water chemistry, depth, and animals living on and around them in their natural habitat. Taking note of the natural habitat and attempting to recreate it in the glass box will ensure a successful display.
In nature, snails, shrimp, and fish often have a symbiotic relationship with plants. They remove detritus (decaying organic matter) and algae from their leaves, allowing the plants to absorb as much sunlight as possible for photosynthesis. Animals that live in the substrate and sand-sifting fish help deposit nutrients for the plant roots. Microbes living in the substrate process detritus into nutrients. Flooding events also help deposit nutrients in the substrate.
Marginal zones will undergo many wet (water) and dry (air) events throughout the year. Plants that thrive in the marginal zones will often have different leaf and stem structures, whether submerged or emersed.
Marginal zones have different animal populations than deeper open areas. Many species of livebearers and other small or juvenile fish are found in marginal zones. Aquatic plants in marginal zones provide a refuge for small fish from larger predatory fish.